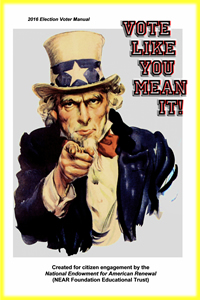 Vote Like You Mean It, the voter manual for the 2016 election, has been made available for giveaway to anyone who endorses our Peace Dividend plan.
The link for sending contact info can be found on our Home and other pages on this site.
Click here for immediate access. This will connect to f-r-e-e.us, which is currently coordinating the effort.